Clustering the future – MPA collaborates with UNIDO in Addis Ababa, Ethiopia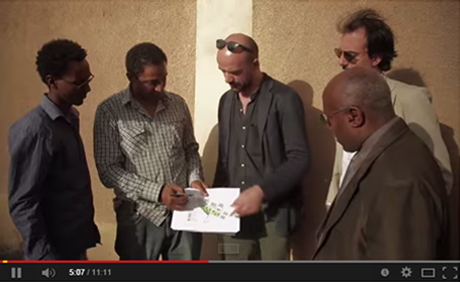 There are many stories to be told about this place. Stories about hope, chances and opportunities. Some people look for redemption, others for help. Some instead follow their parents' footsteps to create a better future.
We are in Addis Ababa. Here the craftsmen, many women and men who share the same goal, decided to face a challenge: to improve the quality of their lives. In a fast growing country like Ethiopia. The GDP is rising by an average of over 10% a year.
Local Government always seeks support from foreign countries and international organisations. Side by side with local Institutions, United Nation Industrial Development Organization has been operating in Ethiopia since 20 years.
Everything starts with clusters. A cluster brings people together from several sectors, such as business incubators and craftsmen associations. It is an initiative where the stakeholders are involved in a broad range of activities. A place where they meet and share their experiences. Exactly for this reason, UNIDO has launched the development model "Technical Assistance Project for the Up-grading of the Ethiopian leather and leather product Industry".
Here we are at the cluster project in Yeka, North-East of the City of Addis. MITTEL PRO ARCHITETTI collaborates, with a prelminary project, to provide a better common space into the cluster, so as to contribute to improve the quality of being together. Better quality of space, better quality of life, better quality of business.